Advanced Plastics, Inc. (API) was founded in 1959 by H. D. (Bill) Willcutts, Jr., one of the original manufacturers of fiberglass-bottom houseboats in the U.S. Fiberglass reinforced plastics (FRP) was in its infancy in the 1950's and Bill saw the possibilities that FRP promised, particularly in marine applications, and he took advantage of his vision. Business grew - slowly but steadily - technology progressed, and Bill saw great opportunity for a company to supply plastic products on a nationwide scale – and API was born.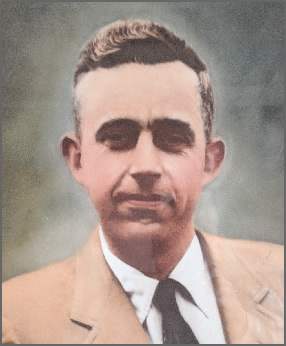 With humble beginnings of only two employees, API steadily grew. In 1962, Mobile home parts were added to the product line, mostly due to shared parts and accessories in the marine market, particularly houseboats. In 1964, in an effort to expand into other areas of the plastics business, thermoplastic materials (sheet, rod and tube) were added. About this time, synthetic cultured marble began appearing on the scene, and API additionally began catering to customers needing this line.
Tragically, in 1967, a small-plane accident took the life of Mr. Willcutts. Roy Abner, one of the two original employees, became company President. Continuing along the principles of offering quality, dependable products with exceptional service, and through the hard work of our employees, API's business thrived and its territory increased.
The 1970's and 80's were a period of rapid expansion for API. A strategic move to consolidate, resulted in the sale of its Mobile Home Parts Division to a competitor in 1983. Some of the capital gained from this sale was reinvested in API's first computer system, giving rise to up-to-the-minute information on company inventory, pricing, accounting, etc. The rest went for branch expansion.
With increased ability to manage information, in 1984, API opened its first branch warehouse, in Knoxville, TN. The success of this branch spawned other branch openings: Memphis, TN (1986), Pelham, AL (1988), St. Louis, MO (1995), and Ooltewah, TN (1995). In 1989, after 20 years at its original location, API moved its corporate headquarters to a brand-new office/ warehouse facility in Nashville, TN (our current location). The 1997 purchase of Gulf Coast Resins (Elberta, AL) provided access to the Gold (Gulf) Coast region of Alabama, Mississippi, Georgia and Florida. In 2005, API acquired certain assets of Seeman Fiberglass (Harahan, LA), and our 8th location began operations, servicing customers in Louisiana. We also completed construction of a first-class distribution facility in St. Louis, MO and moved our existing branch operation to there.
Mr. Abner has since retired, and his sons, Craig (President) and Keith (Treasurer) now continue in the family tradition. Today, API has 8 locations, and continues offering "Quality Products and Service" to its valued customers, adhering to the original principles on which the company was founded.